CASE STUDY
Firework Champions
Belvoir Castle – August 2020
We painted covid secure compliant car park spaces and audience zones with walkways for 5000 people.
Drive In – cars
Boxes for cars with 2 metre spacing
Walkways
Lines painted to guide people from their car to audience
Audience zone
Park and walk – audience are contained in marked zones
Toilet markings
Queue markings and placement marks for toilets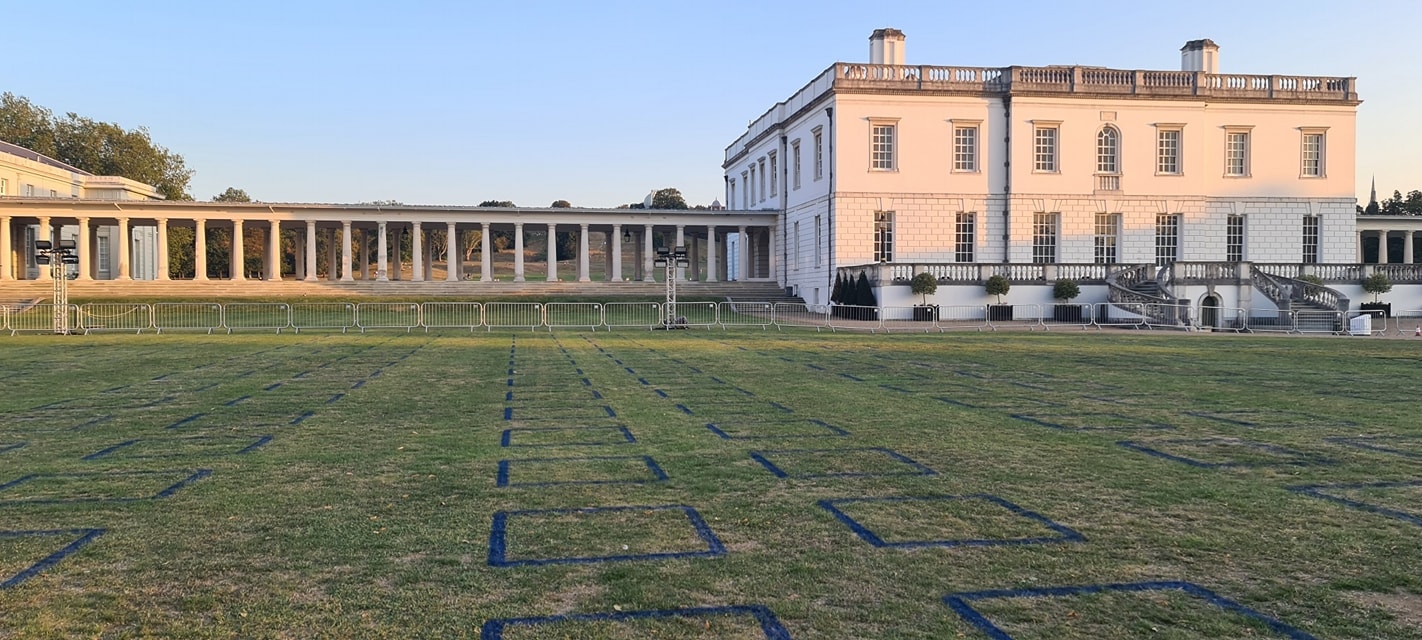 Greenwich Comedy Festival
Coloured boxes in 4 locations within the site. Very right tolerances for marking due to pathways.
Winwick Hall Drive In
Providing both drive-in markings and on foot squares for Winwick Hall